Many of us today are opting for motorbikes over cars, in part because of their better fuel efficiency, saving you money and reducing the pressure on the environment. It's still okay if you just ride motorbikes because they're awesome because they really are.
But for those of you looking to buy a new bike and wanting to save a few dollars at the fuel pump we've put together a list of some of the best, most fuel-efficient motorbikes based on their reported kilometres per litre consumption. We've also covered a few different styles because not all of us would be happy riding a scooter.
2015 Honda Grom 125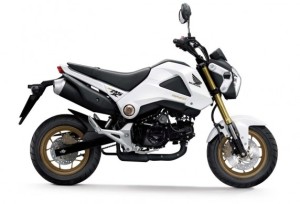 Good news for learner riders – topping the list of most fuel efficient bikes is the latest Honda Grom 125, reporting an amazing 44 kilometres per litre.
This has been a best seller for Honda for obvious reasons. It's lightweight, has good city maneuverability, a reliable 125cc dirt bike engine and is LAMS approved in Australia.
2015 Honda CB500X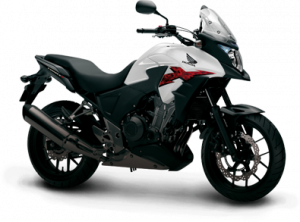 If you're more interested in a naked street bike the Honda CB500X has an average fuel economy of 34 kilometres per litre.
It's considered a great transition bike from a LAMS 125 as it's comfortable, light, slim, easy to ride and incredibly affordable.
2015 Yamaha SR400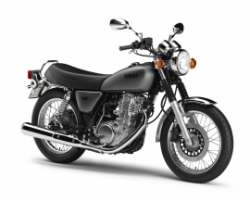 Based on the retro 1970s look, the latest Yamaha SR400 combines a stylish look with 28 kilometres per litre fuel economy.
This is a great bike for anyone wanting to customise their own café racer while still enjoying the advantages of modern brakes, suspension bits, and tyres. Check out our guide to buying a café racer.
2015 Yamaha Star Bolt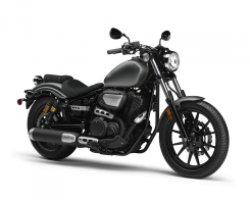 This middleweight cruiser with a powerful 942cc V-Twin engine makes the list of best fuel efficient motorcycles at 22 kilometres per litre.
Sporting a classic Harley cruiser look, the Yamaha Star Bolt is comparably cheaper and will save you money at the browser.
2015 Triumph Bonneville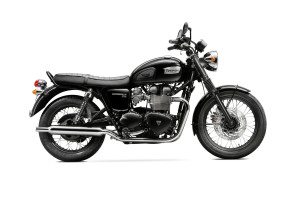 For those who like the classic look, there's also the classic British motorbike brand, Triumph.
This will look good wherever you park, feel great to ride and run at around 18 kilometres per litre.
2015 Kawasaki Ninja 300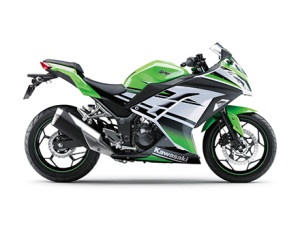 The smaller, LAMS approved a version of Kawasaki's popular Ninja street racer still has the sleek but travels light on 17 kilometres per litre.
This has been a popular transition bike before moving on to the 600cc models, while still maintaining good resale value.
2015 Honda Gold Wing Valkyrie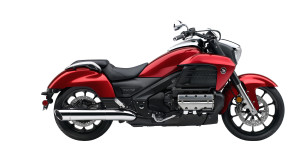 While the Gold Wing Valkyrie's 14.5 kilometres per litre isn't the best fuel economy, it is competitive for its size and speed.
It's the best mileage on the market for something with this power-to-weight ratio.
2015 Genuine Stella Automatic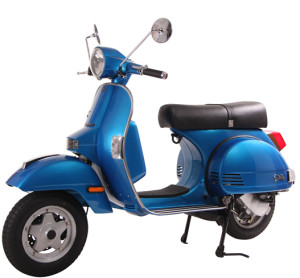 While not actually a motorbike it's hard to ignore a vehicle that can get you from A to B in spite of traffic at a remarkable 59.5 kilometres per litre.
The Stella scooter still has its classic 1970s steel body but runs on a 125cc automatic engine. It won't take you on the motorway but for in and around the city it will save you a fortune on fuel and parking.
We know this only covers conventional engines and there are a number of electric motorbikes available on the market today, though this is a different kettle of fish and difficult to compare. We will be having a good look at electric motorbikes at a later date.
If you're looking to buy your first bike or considering an upgrade to a more fuel-efficient option, talk to us about competitive bike finance today. We can also provide comprehensive insurance, roadside assist and breakdown cover.