Aside from being a good substitute for cars as a mode of transport, motorcycles bring a different thrill and excitement that only true enthusiasts can understand. These two-wheeled vehicles are excellent companions for road tripping and exploring the great terrains of Australia. No wonder why more and more Australians are getting into motorcycle riding and the requirement for bike loans is also increasing.
For aspiring riders who plan to purchase their new ride, you might be wondering how motorcycle loans work. For starters, they work the same as car loans. There are many things that you should consider before submitting your loan application.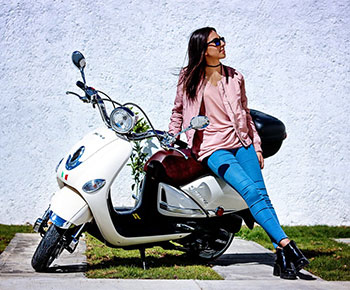 Assessing your Financial Capability
Don't get carried away with your eagerness to experience the adrenaline rush that motorcycle road trips bring. You must take time to analyze your current finances before shopping for your dream motorcycle.
Think about how much savings and debt you have, your current monthly income, and how much is the realistic amount that you can afford to pay for a motorcycle loan. From there, you can decide which type of bike you can shop for. You can also determine if your budget can afford a new or used motorcycle. All of these will play a role in your loan application.
Check your credit
Motorcycle loans entail risk on the part of the creditors. They are taking their chances on your capability to pay. In order to convince them to finance your new bike, you must show that you have a good credit history. So better check your credit report and credit score.
Get a copy of your credit report and check all the details for accuracy. If there are negative entries that seem irregular, see if you can send a dispute letter or do anything that can clean your credit report. On the other hand, ensure that your credit score is 700 or better. If you have a bad credit, consider improving it first before submitting a bike loan application. You might have an existing loan or credit card debt that needs a settlement. Pay them off right away so you can increase your credit score.
Aside from improving your chances of loan approval, keep in mind that a good credit score and clean credit report will also help you get the best interest rate.
Find the best loan product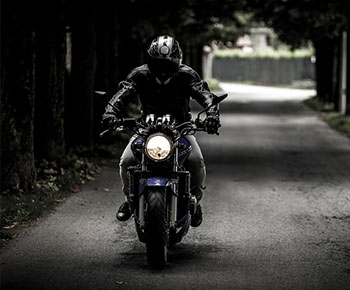 As sure as you are going to take your time choosing a new motorcycle, don't haste as well when finding the best bike loan. Research on all available motorcycle loan products to make sure you get the one that suits your finances.
Most lenders, banks and dealerships have websites where you can find information about their loan products. Also, don't hesitate to call or go directly to their offices to inquire. Ask whether the loan is secured or unsecured, whether interest rates are fixed or variable, possible loan terms, and available insurance bundles.
Choose the right lender
In order to get all information about to right lender, you also need to learn how motorcycle loans work. There are many sources of motorcycle financing that you can choose from. There are the dealerships, the manufacturers, banks and credit unions, finance companies, and finance brokers. However, not all of them have a specific loan product for motorbikes.
Most of the banks and credit unions offer motorcycle financing through an unsecured personal loan product. The problem with this type of loan is it higher interest rates because there is no collateral. Loans with collateral (secured loans) generally have lower interest rates.

As much as possible, aim for financing sources that provide secured loans that are specific to motorcycles. One of which is Aussie Bike Loans.
Need A Bike Loan?
Aussie Bike Loans have been providing bike loans to Australians for more than 10 years. We offer a number of motorcycle finance options for individuals and companies, with low-interest rates and flexible terms.
Call us directly on 1300 889 669 or apply online and we will help you purchase your dream motorcycle.