You've seen them zooming on highways, films, and television looking cool while doing it. Now, you're itching for a motorbike of your own. But hold your engines! Before you twist that throttle, know that there are different types of motorcycles that fit specific occasions.
With so many bikes out there, finding the perfect match can be a challenge. In this beginner's guide, we help you understand the various motorbikes in Australia so you can buy one that suits your needs perfectly.
Standard motorcycles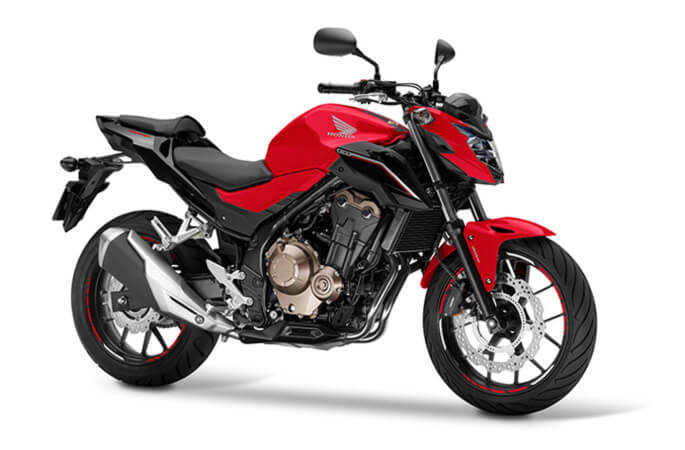 Price range: $4,000 to $20,000
Best used for: Commuting, short casual riding
Experience level: Beginners and above
Also known as naked motorcycles, the standard model comes with just the basics. Standard motorcycles range from 125cc to 1000cc. This motorbike is popular among learners or those who don't want anything flashy. Bikes like these don't have windshields, fairings, or other add-ons, but it's easily customisable.
Because of its simplicity, it's one of the cheapest motorcycle options out there. A standard motorcycle is a great starting point for beginners because it's not too complicated and is a relatively affordable option. Plus, once you're comfortable enough, you can add accessories to improve your overall riding experience.
Advantages of standard motorcycles
Lightweight
Agile
Affordable
Easy to customise
Disadvantages of standard motorcycles
Not great for long rides
Minimal functions
Offers little protection from wind and debris
Recommended standard motorcycle models
Yamaha MT-01
Honda GROM 125
Kawasaki Z900 ABS
BMW F 900 R
KTM 1290 Super Duke R
Touring motorcycles
Price range: $18,000 to $40,000
Best used for: Long-distance rides, cross-country road trips
Experience level: Intermediate to advanced
A touring bike is designed for long distances and hours upon hours of riding. The ergonomics of this type of motorcycle prioritise comfort above all.It's typically equipped with a large storage capacity to keep all your road trip necessities, and a large fuel tank and engine.
These motorbikes are quite expensive due to their size and features. A touring bike needs to keep up with highway speeds while carrying equipment, after all. These bikes are better fit for those with experience riding and can handle a heavy frame.
Touring bikes are also not suitable for rough roads. They're made for long leisurely rides, not adventure riding through difficult terrains. If you're an experienced rider who wants to go from coast to coast, a touring bike may be perfect.
Advantages of touring motorcycles
Comfortable riding position
Has weather protection
Has storage
Disadvantages of touring motorcycles
Big and heavy
Expensive
Difficult to maneuver
Recommended touring motorcycle models
Honda Gold Wing
BMW R1250 RT
Can-Am Spyder RT Limited
Harley-Davidson Ultra Limited
Harley-Davidson CVO Road Glide Limited
Sport motorcycles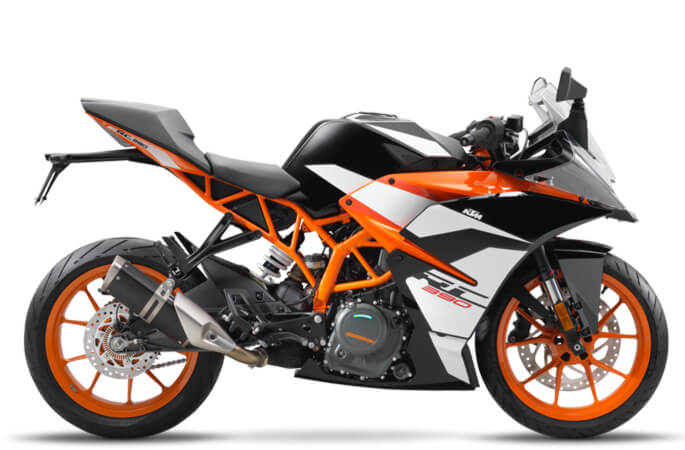 Price range: $15,000 to$30,000
Best used for: High speeds and racing
Experience level: Advanced
If you're looking for speed and agility, a sports motorcycle is the one for you. Ideal for more advanced riders, this type of motorcycle is designed for adrenaline and acceleration. The riding position isn't the most comfortable as sport bikes are made with peak aerodynamics in mind.
These bikes are built for racetracks and asphalt concrete roads. Their design gives you optimal speed, acceleration, braking, and cornering.
A sports bike is a lot lighter compared to most types of motorbikes. This is to increase speed and make it easier to maneuver. They're equipped with windscreen and fairing to deflect wind while you're going at high speeds. The foot pegs and hand controls are placed differently too compared to a standard bike.
Advantages of sport motorcycles
Lightweight
Compact
Powerful engine
Disadvantages of sport motorcycles
Uncomfortable riding position
High maintenance
Expensive insurance
Recommended sport motorcycle models
Yamaha YZF-R1M
Ducati Panigale V4 S
Kawasaki Ninja H2
BMW M 1000 RR
Honda CBR1000RR-R Fireblade SP
Sport touring motorcycles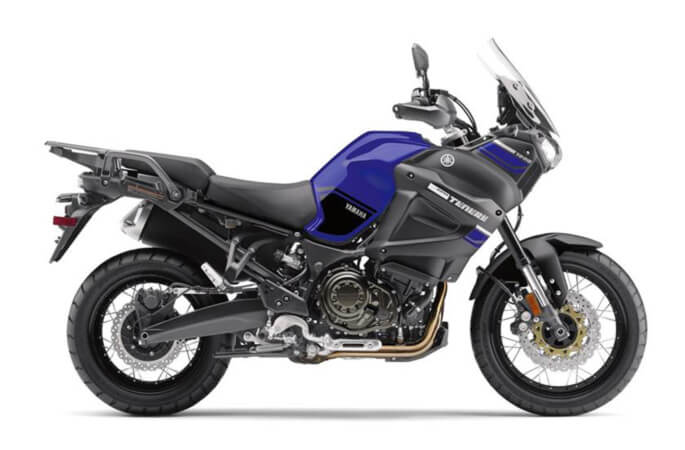 Price range: $13,000 to $25,000
Best used for: Short and long-distance riding
Experience level: Intermediate to advanced
The sport touring motorcycle is, as the name suggests, a cross between a sport bike and a touring bike. It's a happy medium for those who don't want the heaviness of the touring bike or the difficult manoeuvrability of the sport bike.
This motorcycle combines all the best features of a sports bike and a touring bike; lightweight and comfortable. It has tall comfortable seats with good storage capacity to make long and short rides a pleasant experience.
You can find sport touring motorcycles with medium to large engines. What you need depends on how much power you want to use while you ride.
Advantages of sport touring motorcycles
Large storage capacity
Good for all-distance riding
Good manoeuvrability
Disadvantages of sport touring motorcycles
Poor fuel efficiency
Uncomfortable seating position
Recommended sport touring motorcycle models
Suzuki V-Strom 650
Yamaha FJR1300
Kawasaki Ninja 1000SX
BMW R1250RS
Honda VFR800
Cruisers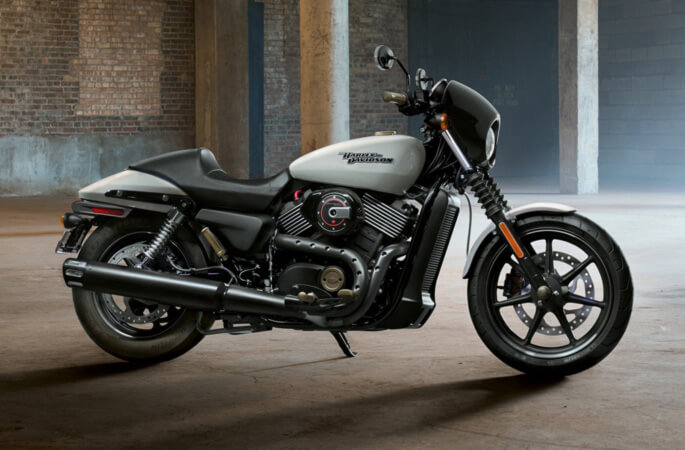 Price range: $4,000 to$18,000
Best used for: Commuting or weekend riding
Experience level: Intermediate to advanced
Cruisers or choppers are some of the most iconic motorcycles out there in terms of style. Many riders want one just for the unique, attention-grabbing aesthetic alone. But more than great style, cruisers offer a comfortable ride, especially for long winding city trips. Its design optimises comfort over function.
Engines can come in up to 1000cc or less depending on the make, model, and developer. Some cruisers or choppers are custom-builtinmotorcycle shops too. Cruisers feature extended front ends, custom petrol tanks, modified frames, and a V-twin engine for powerful movement.
These bikes are difficult for beginners to maneuver because of their size, power, and limited ground clearance.These are best for more experienced riders.
Advantages of cruisers
Unique styling
Easy throttle
Disadvantages of cruisers
No weather protection
Poor fuel efficiency
Limited ground clearance
Recommended cruiser models
Harley-Davidson Nightster
Indian Scout
Suzuki Boulevard
Honda CMX 500 Rebel
Kawasaki Vulcan S
Off-road motorcycles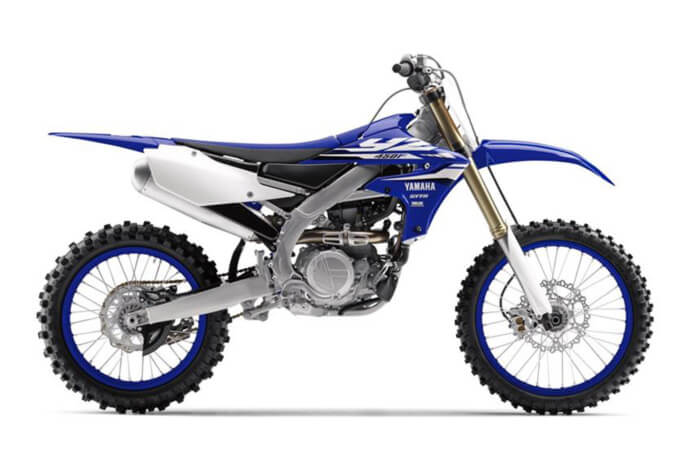 Price range: $10,000 to $20,000
Best used for: Off-road, trail riding
Experience level: Beginners and above
Off-road motorcycles are exactly what it says on the tin. They're motorbikes made to handle off-road conditions like dirt, grass, sand, and other tough terrains. These bikes are great for trail riding but don't have the necessary features to make them street-legal.
Off-road motorcycles are strictly for off-road riding. These aren't equipped with lights or turn signals. This bike is great for all skill levels, even beginners, because of its agility making it quite easy to maneuver. If you're a beginner, choose an off-road motorcycle with the right specs.
Advantages of off-road motorcycles
Great acceleration and agility
Lightweight
Durable
Disadvantages of off-road motorcycles
Not street legal
Requires extra safety equipment
Recommended off-road motorcycle models
Yamaha YZ250F
Honda CRF250R
Suzuki DR-Z400S
Suzuki DR-Z50
Kawasaki KX450X
Dual-purpose motorcycles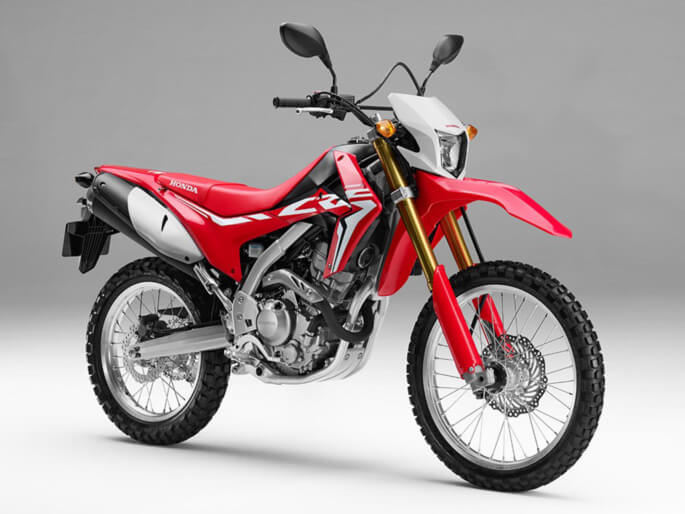 Price range: $5,000 to $12,000
Best used for: Off-road riding and commuting
Experience level: Beginner and above
Dual-purpose motorcycles offer the best of both worlds when it comes to fun and function. They have off-road capabilities and are legal to drive on the streets. You can go from the highway to off-road trails with ease.
Dual-purpose motorcycles offer a wide variety of options. You can even find beginner models for those just starting out. These motorcycles come in different weight classes: lightweight, middleweight, and heavyweight.
The lightweight models come at around 110 to 140 kg with good ground clearance and resemble dirt bikes. Middleweight models are around 140 to 160 kg and are great for graded pavements, trails, and public roads. Heavyweight models are 160 kg or over and are typically used for long-distance rides on pavements and dirt roads.
Advantages of dual-purpose motorcycles
Street legal
Durable
Great for all skill levels
Disadvantages of dual-purpose motorcycles
Not fit for all trails
Not powerful enough for high speeds
Recommended dual-purpose motorcycle models
Yamaha Ténéré 700
Honda CRF450RL
Yamaha TW200
Kawasaki KLX300
Suzuki DR-Z400S
Adventure motorcycles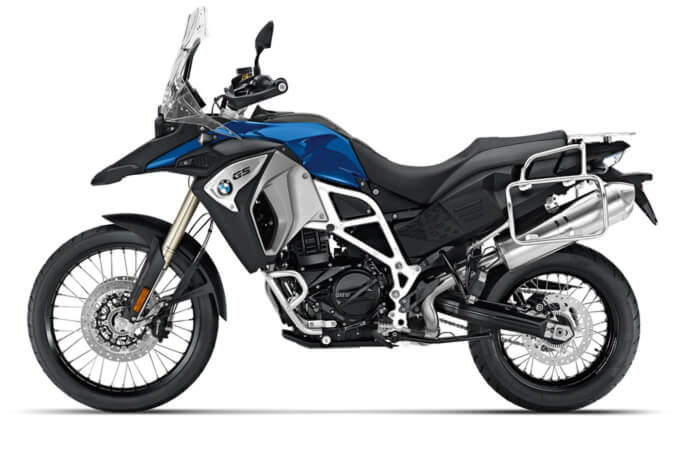 Price range: $10,000 to $20,000
Best used for: Off-road, long-distance travel
Experience level: Beginners and above
Adventure motorcycles were designed for long-distance off-road travel. It lives up to its name and offers riders the best adventure possible while riding in relative comfort. You'll also have plenty of luggage options.
Adventure motorcycles are made to be sturdy and durable equipped with high seats, tall windshields, and plenty of suspension travel.
These bikes are great for beginners, as well as more experienced riders. It comes in a variety of styles so you can choose which one best suits your needs. Whether it's roughing it ondifficult terrain or speeding throughthe city, these bikes offer great versatility.
Advantages of adventure motorcycles
Sturdy
Great for long distances
Comfortable
Disadvantages of adventure motorcycles
Heavy
Expensive maintenance
Recommended adventure motorcycle models
Honda Africa Twin
BMW R1250 GS Adventure
Triumph Tiger 1200
Ducati DesertX
Honda CB500X
Buy a motorcycle with Aussie Bike Loan
Once you've decided on which bike is for you,the next step is getting the perfect bike loan. Aussie Bike Loans can help find the best motorcycle loan that suits your financial needs. Learn more by getting in touch with us today! Or get a free online quote here, and we'll get back to you.
FAQs
How do I choose the right type of motorcycle for my experience level?
Familiarise yourself with the different types of bikes and their uses to know which one matches your experience level.
What are the key factors to consider when selecting a motorcycle for daily commuting?
For daily commuting, you need a bike that's durable, comfortable, and fuel-efficient. You also must think about storage capacities if you carry equipment for your work.
Are there motorcycles suitable for both on-road and off-road use?
A dual-purpose motorcycle is ideal for both on-road and off-road use. It's built to handle rough terrains and highway speeds. Unlike a sport motorcycle, a dual-purpose is completely street-legal.
What type of motorcycle is recommended for long-distance trips?
For long-distance trips, you can choose either touring bikes, cruiser bikes, sport touring bikes, or adventure bikes. The touring bike is better for cross-country road trips while an adventure bike is ideal for trips on rougher terrain.
Are there motorcycles specifically designed for shorter rides or city commuting?
Cruisers and standard motorcycles are good for city commuting.
How do I determine the appropriate engine size and power output for my needs?
You need to figure out what you're going to use your motorcycle for. Bigger or more powerful engines are great for speed andacceleration. If you're not going on any racetracks or rough roads, a motorcycle with a huge and powerful engine won't be beneficial.
What type of motorcycle provides the best weather protection?
Motorcycles with fairings and windshields typically provide the best weather protection. Bikes such as standard motorcycles aren't equipped with any windshield or fairing and may do poorly during bad weather conditions.
How can I finance the purchase of a motorcycle?
You can finance your motorcycle purchase with a bike loan. Contact Aussie Bike Loans today to find the best bike loan for you.
Are there any maintenance or insurance considerations for different types of motorcycles?
Yes! Not all motorcycles are made the same. Each one requires a different level of maintenance and sometimes more expensive insurance. Due to the nature of sport and adventure motorcycles, you can expect much higher maintenance and insurance costs for them compared to other bikes.