Staying warm on your rides during Winter is not only important for rider comfort but it also goes a long way to keeping riders safe. Not preparing for cold weather can lead to shivering, exhaustion, low energy and slow reaction times which is not ideal on cold roads. Motorbike riders who are warm have much better reaction times, are more alert and able to adapt to road conditions quicker.
Who would you prefer to share the road with? A cold rider or a cosy one?
Preparation is everything when heading out for a long ride in winter and with the right motorbike gear and motorbike accessories you can stay safe and warm.
Motorbike Gear
The aim of the game is to combat wind chill and protect your core (your chest and abdomen) from the cold. Back in the day this meant bulky coats but now with a multitude of high-tech fabrics on the market, you don't have to pad up like the Michelin Man.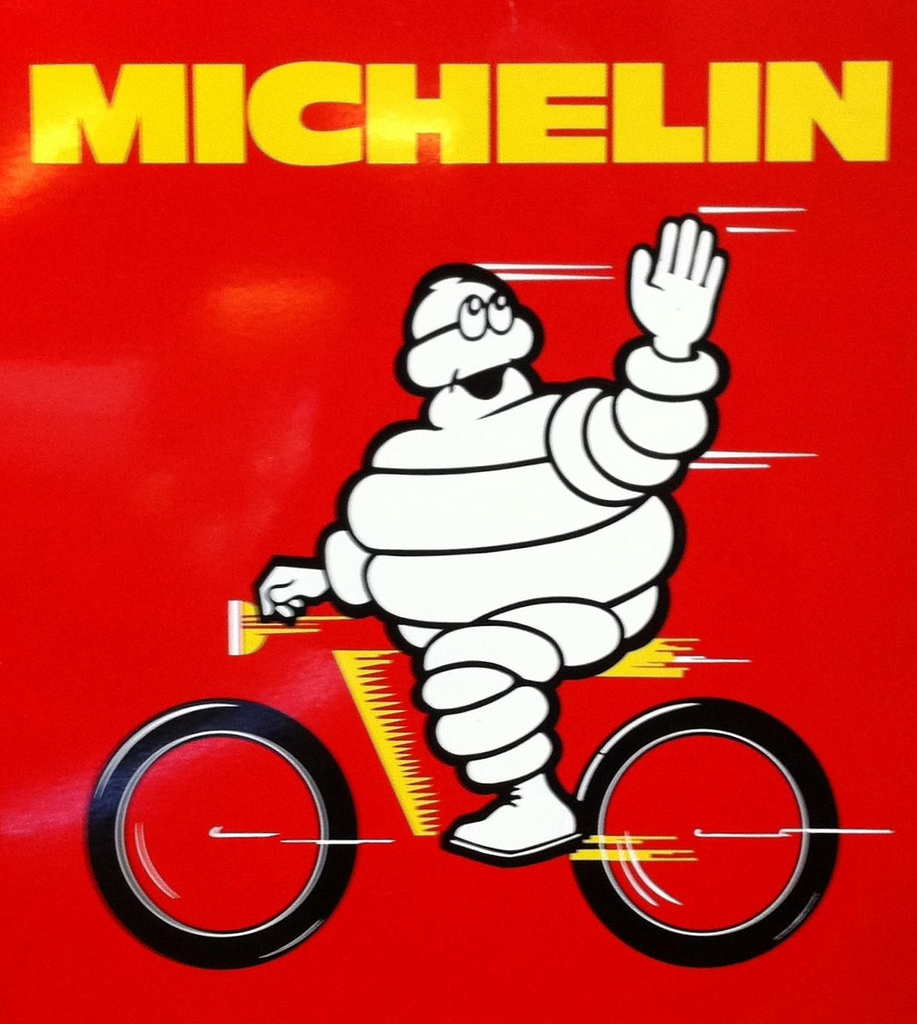 When shopping for your motorbike cold weather gear look for swing tags advertising the use of Gore-tex and Windstopper. These fabrics have been highly tested and have been proven to cut down on wind chill.
Investing in good quality gear will go a long way to keeping you warm and unfortunately for your bank balance cheaper products don't quite cut it. It's ideal that your jackets and pants zip together and that your sleeves, neck hole and ankles tightly close to keep drafts to a minimum.
We also recommend you invest in quality trouser and long sleeve thermals made from a product like wool which allows the body to breathe. It's important to have a fabric that breathes so that sweat isn't trapped between your skin and your clothes. Keeping yourself dry is incredibly important during cold rides.
You might like to invest in other motorbike gear for cold weather like neck warmers, balaclavas, insulated gloves and knee warmers. There's also a range of electric vests, jackets, gloves that draw power (around 12V) from your bike and keep you toasty.
Motorbike Accessories
We've heard of heated handlebar grips compared to dishwashers… you don't need one but once you have one, you won't know how you lived without it! Keeping your hands warm and limber ensures that your reaction times are not hindered by freezing fingers and that you can still work your levers correctly.
Manufacturers offer heated grips as a factory option but you can have them professionally fitted for around $200. These grips draw minimal power from your bike and as they allow you to sustain control of the bike, they're also a great safety feature!
We've spoken about how to minimise wind chill through your clothes, but another way is to install a large screen on your touring bike. This will cause the wind to whip around you and make for a much more comfortable long ride.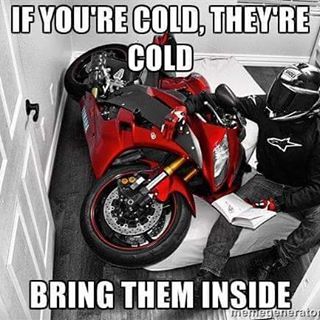 Another motorbike accessory which can make your rides more comfortable is a bike cover. If you can't store your bike in your garage or in your house, storing it under a cover will help keep the bike seat from getting to icy on chilly mornings.
We're sure if you use just a few of these ideas or all of them, your riding will be much more comfortable and safer during the winter months. If you think that you'd like to cut down on wind chill by riding a touring bike, don't hesitate to apply online or contact us on 1300 889 669 to talk through your finance options.
Photos by John Lord and cyril chermin