Everyone always writes about the most expensive cars / boats / motorbikes (including us!) but this time we thought we'd look at the other end of town and see what you can get if your budget is, let's say, a little limited.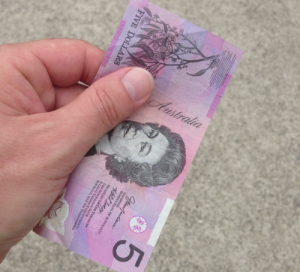 Trawl the 'lowest price' end of the online motorbike sales sites and you'll have to wade through all the off-roaders and small 'no odometer' motorbikes designed for children. And then you've got the scooters and the quad bikes. The first real motorbike you come to is a Kymco CK125, a one cylinder 124cc 4 stroke bike made in Taiwan, which is available for $2,399. Get it on a credit card and you won't even need to arrange a motorbike loan.
According to a review on the web it's actually quite a good little bike, getting you up to about 100kmh, but probably not much further. As it is so light (117kg) and with such a small engine, it's pretty frugal with the petrol, getting about 35km to the litre.
Earlier this year Japanese bike manufacturer Yamaha announced plans to start making an even cheaper motorbike – the 'world's cheapest motorcycle' – for Indian, Latin American and African markets. Priced at just US$500 it will feature a ~100cc engine and is being developed in its research centre in Uttar Pradesh in India. The company announced they would develop and manufacture the bike in India, with a spokesman saying:
"Developing the product in India will give us substantial cost advantage and enable us to price it competitively."
At the moment Yamaha produces 400,000 bikes in India, with plans to scale this up to one million by next year. Roughly ten million motorbikes are sold in India every year, but it's not a growth market. Yamaha also hopes to sell its super-cheap bike in China, but it will be up against already inexpensive electric and gas powered bikes in that country (and unfortunately Yamaha has not announced any plans to sell their inexpensive model in Australia).
If you're just looking for a quick way to get to work but without the need for pedal power, then a scooter might be a good bet, or failing that even a powered bicycle. A company in Los Angeles has gone one better by resurrecting iconic bicycles of yesteryear and equipping them with the latest electric motors.
Icon, a company that normally builds vintage cars and four wheel drives, has taken the Western Flyer and American Flyer bicycles and has plugged in modern electric technology into the art deco bikes. The bikes are handmade and set up with an EV system that can power them up to 58kmh in 'race' mode (32kmh in 'street' mode) and they have a range of 56km when fully charged. According to the manufacturer the bikes handles mountain roads and steep streets with ease. When they do run out of juice, it takes two hours to charge them up again.
No expense has been spared in the construction either – the bikes are made largely of aluminium with a plush leather saddle. If you were just about to call us to arrange the bike finance hold your horses – the company is only making fifty bikes priced at US$4995 each plus shipping and duties. Maybe stick with the Kymco after all.