Honda Australia has turned 50 years old and to celebrate its golden anniversary, the company launched its gold collection: a special edition of cars and motorcycles unveiled to the public just for the occasion.
The collection includes three motorcycles namely, the CBR1000RR Fireblade, the all-new CRF450L enduro, and the CRF50F children's bike. Designed in partnership with Melbourne's Vinyl Wraps and Graphics, the collection features a signature gleam that was achieved by laminating gold chrome film and with clear satin to minimize reflection.
Don't get too excited though. The Honda gold collection, including the CBR1000RR, CRF450L and CRF50F are not for sale.
According to Honda Australia's Managing Director and CEO, Hiroyuki Shimizu, the collection is the brand's gift to itself and is a "bold and fun" way to celebrate diversity.
Hiroyuki said, "We're looking forward to showcasing these amazing golden products around the country throughout 2019, so stay tuned for more information on that front."
On the other hand, Managing Director for Honda Motorcycle and Power Equipment, Robert Toscano said, "Honda products have been instrumental in shaping the landscape of modern Australia over the last 50 years – take the CT110, more commonly known as the Australia Post 'postie bike', which has helped deliver the mail to Australians all across the country for generations".
He concluded, "I am proud to have been a part of the journey so far and it's fantastic for us to celebrate this together, we all look forward to the future and the next 50 years of Honda in Australia."
History of Honda in Australia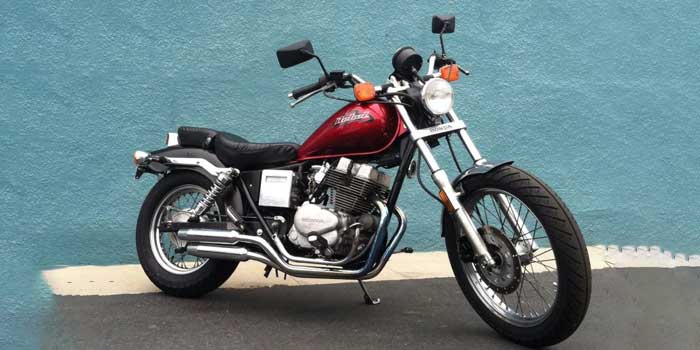 In February of 1969, Honda established its company in Melbourne, Australia. Initially, the subsidiary was created just to sell motor vehicles, until motorcycles, marine engines, lawn mowers, and generators became part of its production the succeeding years. From then on, the company has produced and sold more than five million products in the country.
Throughout its rich 50 years of history, Honda Australia has many product highlights, particularly for the motorcycle industry. In 1971, likes began producing and selling the first mini bikes in Victoria. Over the next eighteen years, motorcycles gained immense popularity.
This led to the creation of Honda Australia Rider Training (HART), which is one of the most respected providers of rider licensing and training in the country.
By 1991, the Honda Australia Motorcycles and Power Equipment (MPE) was established and relocated manufacturing and assembly of motorcycle and power equipment products from Melbourne to Campbellfield.
2003 is one of the biggest years in the subsidiary's history. During this year, the popular 599cc sports bike Honda CBR600RR and 249 cc dirt bike Honda CRF250R were launched. In 2005, the bigger Honda CRF450X 450 cc dirt bike was launched and to great acceptance from the biking community.
Over the next decade, Honda Australia went to produce more motorcycle products including scooters, touring, off-road, and all-terrain vehicles (ATVs).
Honda Today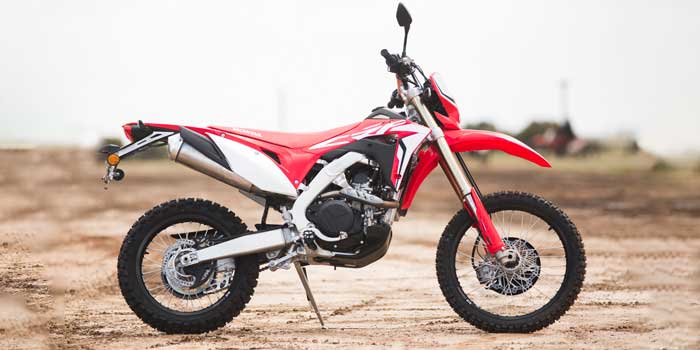 Today, with new products like Honda CRF450L Enduro and 2019 Africa Twin Adventure Sports, Honda Australia and Honda MPE are looking ahead for another five decades of successful motoring business in the country.
Get the New Honda Motorcycles with Aussie Bike Loans
Honda motorcycles have been the go-to companion of many Australians who like two-wheeled vehicles, whether for travel or recreation. If you are purchasing a Honda motorcycle, make sure to get a pre-approved motorcycle loan first with Aussie Bike Loans.
We've been helping Aussies with their bike finance needs for more than a decade. Call us now 1300 889 669 on or apply online to get the lowest rate on your next bike loan.